It started over the years when Kitron began looking for a new site to expand its production capacity in Central and Eastern Europe. This step was significant in order to provide more convenient solutions to our customers and, at the same time, contribute to the development of the entire Kitron Group. Since then, it has been nothing but solid growth – our facility at Kitron Poland provides highly competitive manufacturing services for customers from a number of European countries and has a number of relevant quality certifications.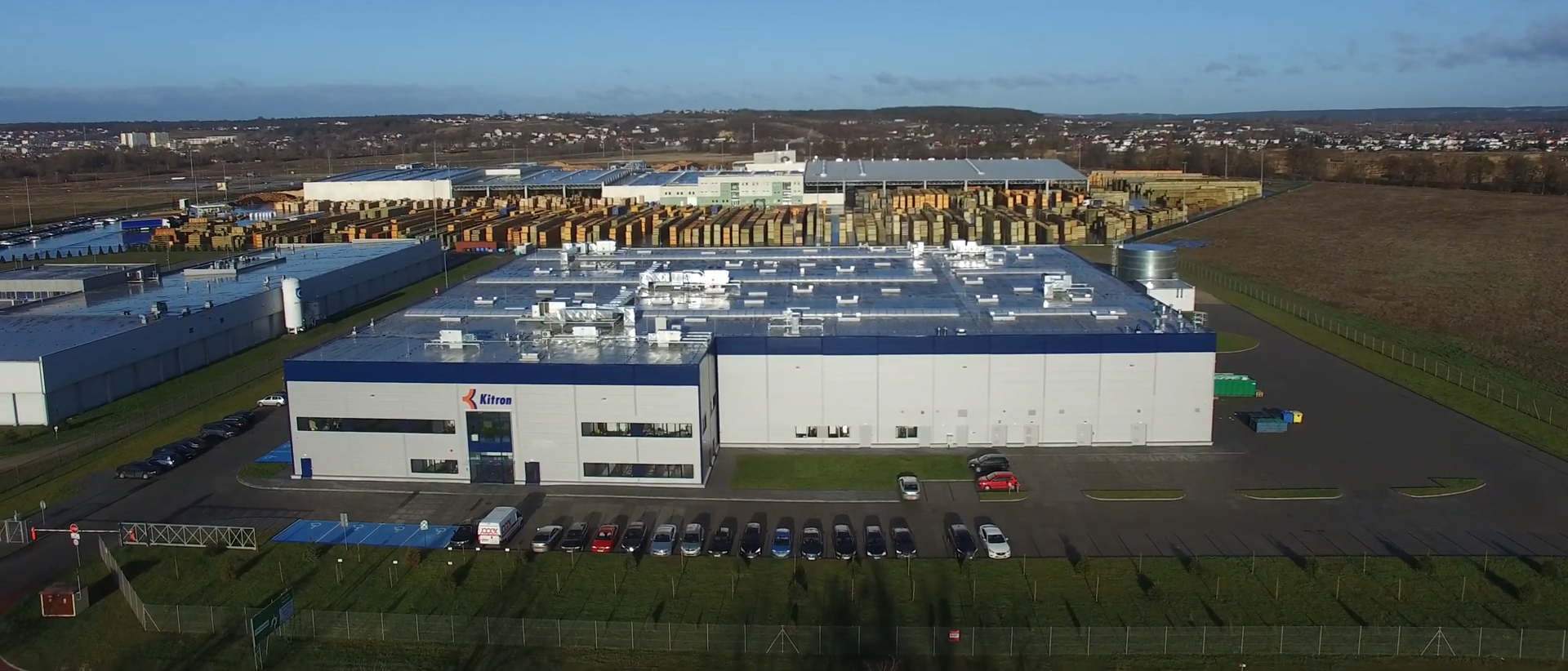 Today, we are a professional staff of more than 200 people in an 8000 square meter factory that is gradually ramping up the activity and expanding the capacity to meet the constantly increasing demand.
Looking back at what Kitron Poland looked like when we started working there and what we have achieved now makes us really proud and a bit sentimental.
For this occasion, we have decided to share every detail of Kitron Poland's history at a glance:
The first groundbreaking work took place on the 8th of February 2019. Now our facility takes 8000 m². While the building was still under construction, we worked from a temporary office in Kwidzyn.
The first PCB was produced on the 6th of September 2019.
The first shipping to our customer Cellmax Technologies AB to Sweden took place on the 18th of October 2019.
One of our priorities - we focus on building a positive atmosphere and culture among our team. We constantly strive to make Kitron a better place to work. Engaging our employees in organizing events such as Integration Picnics, Children's Day, Fat Thursday, Christmas celebration, and more, we make sure that Kitron is not only a place to work but also to celebrate.
We ensure safety. Every year we conduct first aid training - such a course helps overcome fear in people who do not feel confident in their first-aid abilities. In 2022 we also introduced the LOTO system for safe maintenance services. We created an electronic database of reports for potential accident hazards. We conduct practical evacuation exercises with the fire brigade. Regularly organized evacuation exercises allow us to develop proper behavior habits for all employees in a situation of real danger.
We care about the environment. This includes the limitation of co2 emissions - using green energy, more projects to reduce energy and gas consumption, as well as reducing the production of hazardous waste from the washing process. We also encourage our employees to cycle to work instead of cars - we organized a Car Free Day and built a special safe place to leave bikes. Also, on International Earth Day, we planted 1200 oak trees – we are very proud of our team's efforts which perfectly stand for Kitron Group's sustainability promises.
We are not indifferent to those in need. Our employees organized various charity events, a book fair, and cakes for charity events, collecting goods for an animal shelter. We were also very active in bringing humanitarian aid to our neighbors in Ukraine.
We bet on education. This means internal and external training for our employees and cooperation with local schools and universities. Each year we organize internships in our facility. As a Patron of an Electronics class at Technical High School, we encourage active participation – each year, we reward students with the best results and those most committed to cooperation with Kitron. We are actively involved in working with the Gdańsk University of Technology, which, together with the Educational Center for Excellence Foundation and companies from the electronics industry, organizes post-graduate studies related to the production of electronics and quality engineering.
We improve our processes. So far, we have gained 3 ISO certifications: ISO 9001 (for Quality Management systems), ISO 14001 (for Environmental Management Systems), and ISO 13485 (for Medical Devices).
We want to thank all our colleagues at Kitron Poland and other sites. We have achieved a lot together, and the best is still ahead of us. Keep up the great work!