A new system for evacuation from burning and smoke-filled tunnels is now being installed in several places in Norway. Evacsound was created by Norphonic and Kitron, who joined forces to help people evacuate from burning tunnels.
The purpose of the system, according to the Norwegian Road Administration, is to let people out safely and efficiently using coordinated sound and light signals.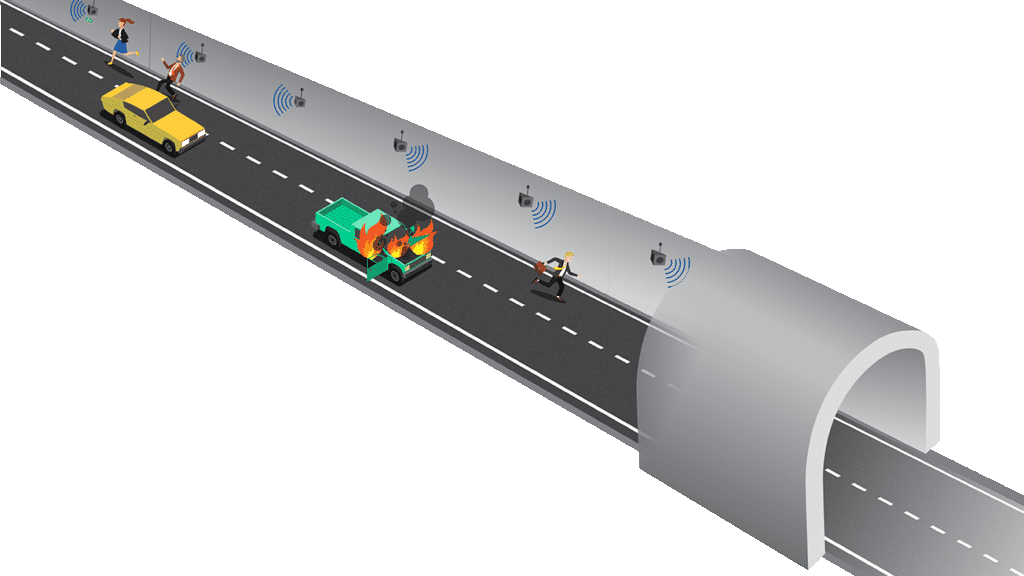 HELP OUT: The system is based on self-rescue using coordinated sound and light signals. Photo: Illustration: Trafsys AS.
Norphonic introduced a novel distributed system for assisted evacuation from automotive and railway tunnels, mineral mines, and industrial passageways – and chose Kitron to manufacture the whole system, including sensors.
Evacsound system supports sensor acquisition for fire, incident detection, or video surveillance. The system uses 21st-century technological innovations to deliver psychoacoustic direction in evacuation, Public Address messaging, and lighting effects in a cost-effective way. That is why Kitron is the perfect partner to cooperate in manufacturing high-reliability products for high-value sectors.
Psychoacoustic effects provide non-verbal evacuation direction in low visibility situations such as blackouts or smoke. The effects were independently assessed for effectiveness in live trials. Directional lighting effects can provide additional cues.
At a glance
Each node is a networked industrial computer system in a fire retardant, sealed polycarbonate enclosure. Either side is equipped with a directional speaker array allowing for efficient sound energy delivery and actualization of binaural acoustic effects. Together with precision synchronization between the nodes, it will enable supreme audio quality in whole spans of tunnels with minimized echo, dead zones, and overlap.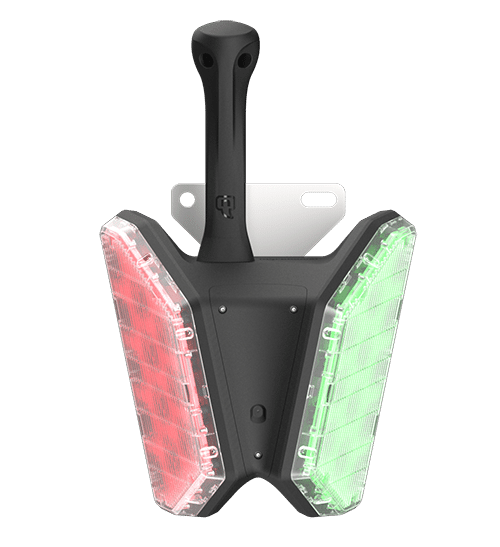 Depending on the mission, Evacsound can be delivered with a range of specialized front panels and external devices. Options include (but not limited to) temperature, humidity, pressure, camera, doppler radar, geophone, accelerometer, and chemical sensors.
Nodes are equipped with sensitive MEMS microphones, allowing for automatic placement and site calibration. No specialist installation procedures are required. The built-in microphone allows the operator to initiate a bi-directional conversation at any node of their choice. Equipped with an external button, each node can double as a call point speakerphone.
We at Kitron are proud to be a part of real life-saving technology by delivering improved flexibility, cost efficiency, and innovation power through the value chain. We believe that by working together, we inspire innovation, and that means progress, which may revolutionize safety on the road. Evacsound is an excellent example of that.