In today's globalized world, emigration has become common, with people seeking better opportunities abroad. However, there are also those who choose to return to their homeland, driven by a desire to advance their country. Now, we will explore the inspiring stories of two employees from Kitron Lithuania - Laura Karaliūtė and Dalius Leonavičius, who made the decision to return home after years of emigration, bringing their valuable skills and experiences to Kitron.
After spending two decades living and working in San Francisco, Laura currently works as a Key Account Manager at Kitron Lithuania. After moving to the United States, Laura completed her bachelor's degree in International Business and Management at the University of San Francisco. By the way, Laura's university diploma has the signature of California's then-governor Arnold Schwarzenegger!
Laura turned her fate upside down in one month, saying goodbye to her former employer and friends and returning to her native Lithuania despite living in the so-called country of dreams.
Laura's longing for her homeland constantly encouraged her to consider returning, but missing her family, friends, and relatives wasn't the only factor driving her to do so. As she realized that a higher salary doesn't always reflect a better quality of life, she exchanged San Francisco's skyscrapers for Lithuania's forests.
Laura's family and friends strongly supported her during the adaptation period. A new job offer from Kitron motivated her to make Lithuania her home. The world of electronics was unfamiliar to her, but she was eager to learn more about it. Today, Laura finds herself in a job she enjoys and values - her efforts and knowledge have paid off. "Because we work with global customers, being at Kitron reminds me a bit of San Francisco. Since we interact with people from different nationalities at this company, I can apply what I learned in the US perfectly. Additionally, the wonderful people who work here gave me a very warm welcome. It's fun working with the Kitron team because everyone is willing to answer questions, help, and sometimes laugh at my half-English, half-Lithuanian expressions," says Laura.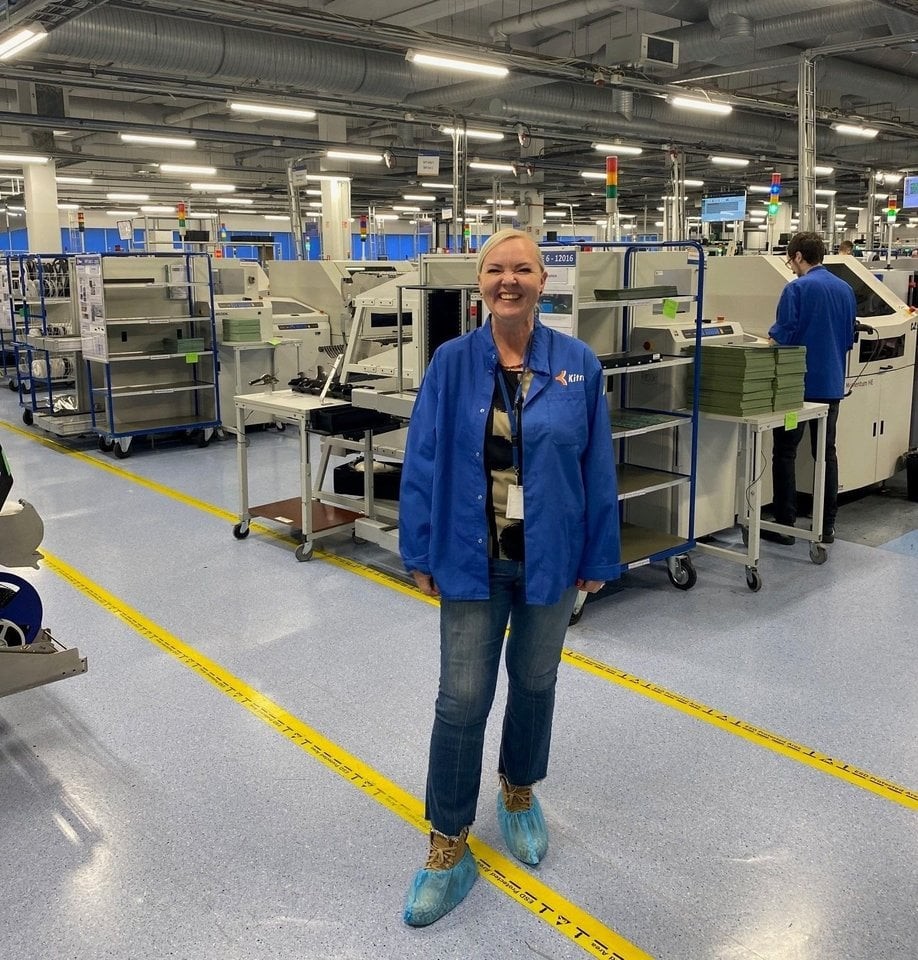 Continuing your career in Lithuania, even if you have returned from long-term emigration, is possible. This is proven not only by Laura but also by her colleague, Automation Group Manager Dalius Leonavicius. He spent five years working in Norway, describing it as the thinking of a young and naive person who believes that everywhere else will be better than home. As you travel to see the world, you realize how good it is in Lithuania.
For Dalius, who chose the profession of an engineer, it was important that his workplace met his values. "Since I worked with Scandinavians and saw their work culture, I really wanted to be employed under similar conditions when I returned to Lithuania. Specifically, I sought out a Norwegian company where I could perform engineering work. That is how I ended up at Kitron. It was here where I developed the environment for creative engineering work: now it's more like a hobby than a job", says D. Leonavičius.
He also shared more about his experience at Kitron: "My first impression of Kitron Lithuania was its variety and complexity of manufactured products. It has always seemed to me that such companies are predictable and somewhat boring since they produce few products but in huge quantities for customers. Spending some time with the amazing team of production specialists and engineers at Kitron, I realized it was more like an engineering company than a manufacturing one. Often, the challenges we face in high-mix, low-volume production make this job more interesting and dynamic. After spending 5 very interesting years in this company, it's almost impossible to believe how quickly they passed. Probably because every day is different and seems too short to accomplish everything. Among the reasons I will spend many more years at Kitron is the opportunity to grow and develop myself."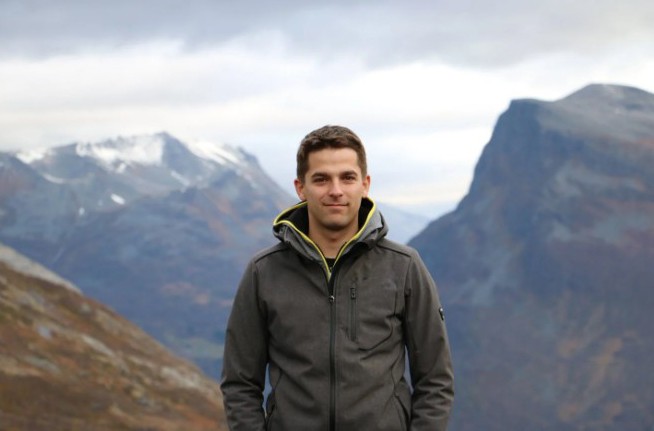 The stories of Laura and Dalius serve as examples of the power of returning home and contributing to the country one belongs to. Their decision to return and work at Kitron Lithuania, after years of emigration showcases their dedication, passion, and commitment. As a company, Kitron is committed to creating opportunities for people to return and contribute. We constantly invest in our team members and provide training and development opportunities to help them reach their full potential. This inspiring journey serves as a reminder that no matter how far we travel, there's always a place to come back to and make a difference.