Quality, as Kitron's primary aspiration for a successful business, comes with great care. To achieve this, our engineers have to step out of their comfort zone and re-think solutions to achieve goals for quality and efficient, cost-effective production. However, not every solution requires huge investments and quality can be achieved by using simple but smart solutions and one of them will be described in this article.
Right tools for the right solution
This time we bring a flexible custom made automated optical inspection (AOI) device to your attention. This device ensures that every component is placed in the correct position and complies with the highest standards in the EMS industry. This device is easy to operate even for new employees as its control includes a modern and innovative interface with minimalistic looking and automated operation. It becomes possible to have it all in one place – an easy way to operate, the ability to ensure the highest quality and evaluate any possible mistakes. This is all to perform our best for the customer.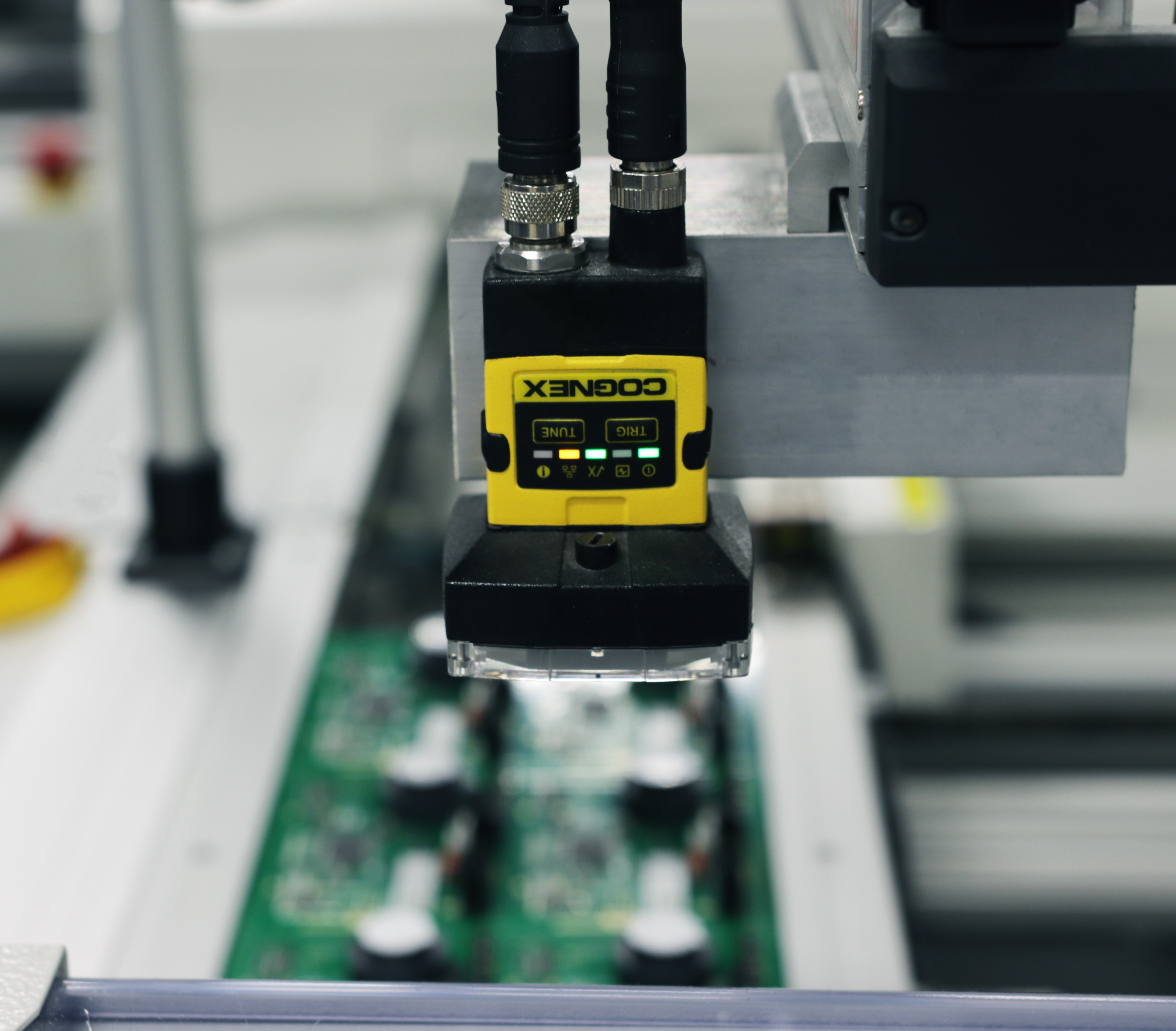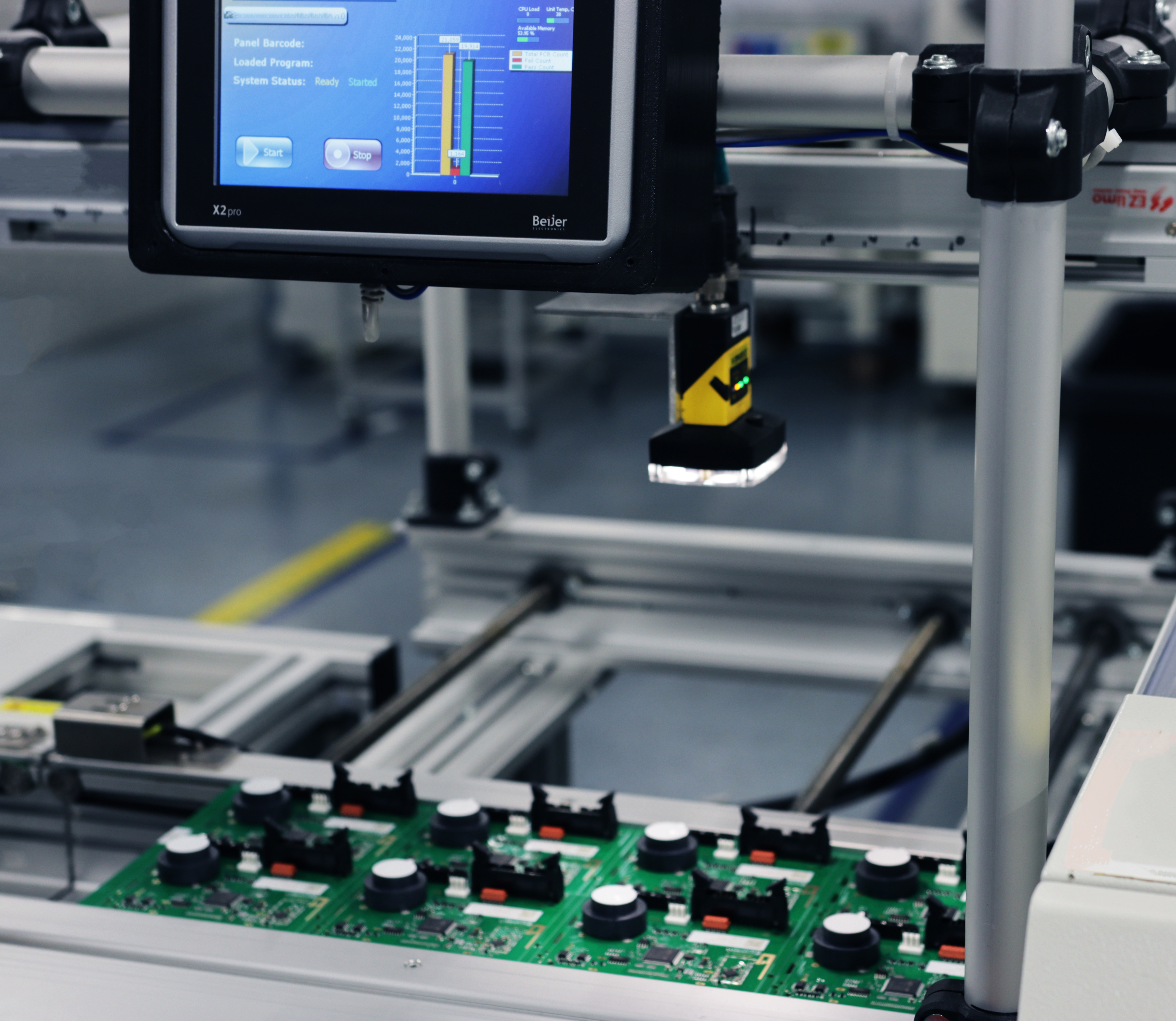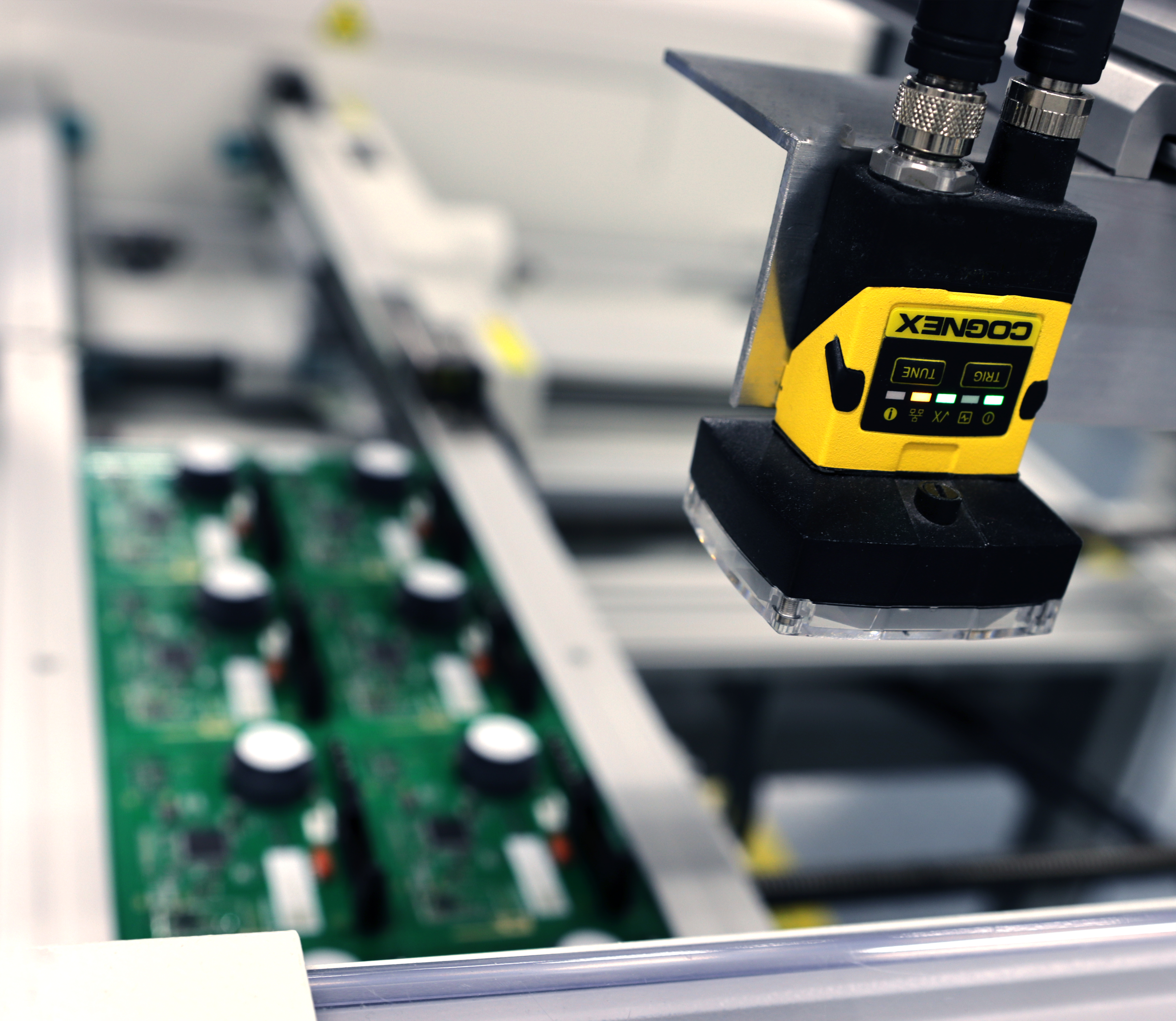 Components evaluation - how it works
With its minimalistic looking, this system takes control of the whole in-line inspection process. The device core consists of an industrial grade servo drive, smart camera sensor and control unit. Portability is one of it's best features as this system can be attached to any conveyor system there is. By scanning each spot or area, it can detect misalignments, missing, or rotated components. Each evaluation is done extremely fast and with high repeatability thanks to high-speed servo drivers and feedback control. Independent from the required detection area, there is no product that can't be inspected by choosing the right length of the drive. For higher reliability, the detection count is doubled to get rid of false-fail occurrences.
As the main concern for tracking and avoiding any mistakes of taking out wrong products to life, Traceability is ensured by using this system. It keeps track by calculating statistics of bad and good parts as well as displaying it on the screen for quick access for operators.